Schedule: River Bend Film Festival 2023
Thursday, April 20

Ticketed

Time

Event

Location

Duration

✓
5 p.m.
Festival Launch Party
DayCap
90 min
Free
6 p.m.
Red Carpet
Stop by the theater lobby to get your photo taken!
Goshen Theater Lobby
60 min
✓
7 p.m.
Film Block: Made in Elkhart County
Kick-Off the festival with this locally-made double header:
Blosser's Park: The Social Gathering Place of Goshen and Vital Passage
Miller Auditorium
84 min
✓
9 p.m.
Opening Night Party
Elephant Bar
120 min
✓
10 p.m.
Shorts Block: #3
Miller Auditorium
103 min

Friday, April 21

Free
9 a.m.
Coffee Talk: Women in Filmmaking
TBA
60 min
✓
10 a.m.
Shorts Block: #2
Miller Auditorium
103 min
✓
10:30 a.m.
Short Film Event: Every Morning Screening and Talk Back with the filmmaking team
GT Ballroom
60 min
✓
12:30 p.m.
Shorts Block: Student Films
Miller Auditorium
94 min
✓
1 p.m.
Workshop: Movement for Actors & Improvisers with Mary Chieffo & Madi Goff
GT Ballroom
90 min
✓
3 p.m.
Shorts Block: Documentary
Miller Auditorium
119 min
✓
4 p.m.
Shorts Block: Experimental and Music Videos
GT Ballroom
101 min
✓
7:30 p.m.
Feature Film: Rudy Screening and Q&A
Miller Auditorium
120 min
✓
9 p.m.
Shorts Block: #3
GT Ballroom
102 min
✓
9:30 p.m.
Shorts Block: #1
Miller Auditorium
103 min

Saturday, April 22

Free
9 a.m.
Coffee Talk: Women in Filmmaking
Goshen Brewing Company
60 min
✓
10 a.m.
Shorts Block: Documentary
Miller Auditorium
120 min
✓
12:30 p.m.
Conversation: Dr. Erin Macdonald – Behind the Science: Advising on Star Trek
GT Ballroom
60 min
✓
1 p.m.
Filmmaker Mixer
Barecito
90 min
✓
2 p.m.
Shorts Block: Indiana
Miller Auditorium
126 min
✓
3 p.m.
Shorts Block: #1
GT Ballroom
102 min
✓
5 p.m.
Documentary Feature: State of Unity
Miller Auditorium
100 min
✓
6:30 p.m.
Shorts Block: #2
GT Ballroom
95 min
✓
8 p.m.
Concert: The Bergamot
Miller Auditorium
90 min
✓
8:30 p.m.
Shorts Block: Experimental and Music Videos
GT Ballroom
101 min

Sunday, April 23

✓
10:30 a.m.
Coffee Talk / Brunch
Constant Spring
 
✓
12 p.m.
Shorts Block: Student
Miller Auditorium
94 min
✓
2 p.m.
Shorts Block: Indiana
Miller Auditorium
126 min
Reduced price tickets are available for purchase through Friday, March 31.
Jump on this opportunity to get passes and tickets for 25% off their normal price!
Join us for a 30th anniversary screening of the film Rudy
followed by a Q&A session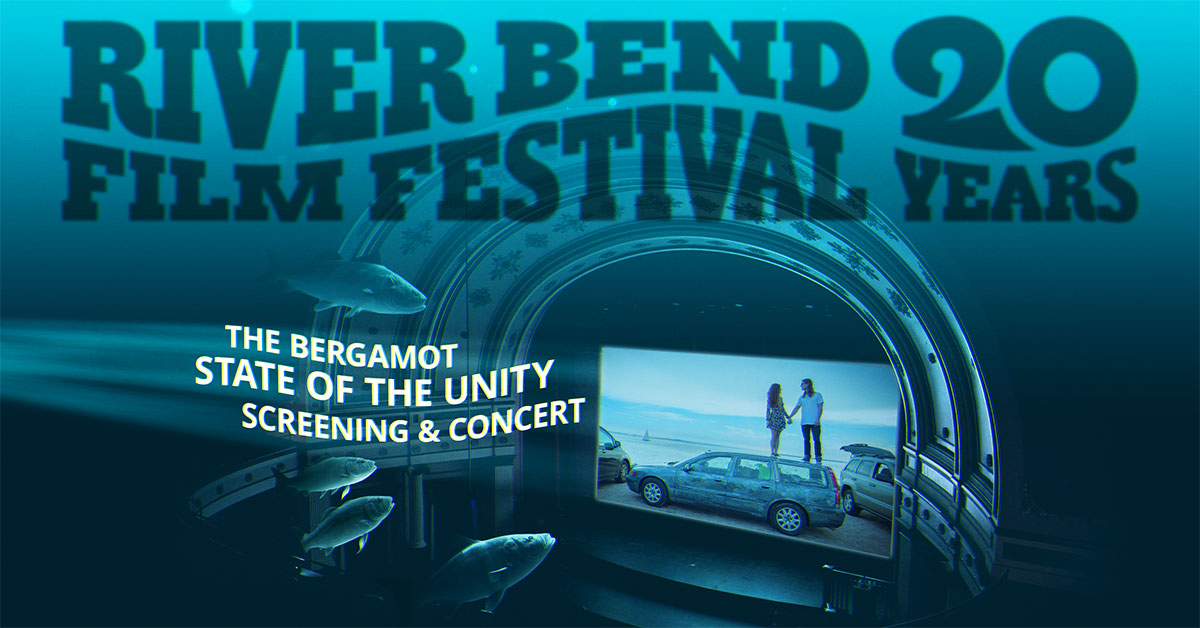 Join us for a screening of the documentary State of Unity
followed by a concert!